Bathroom Accessibility & Improvements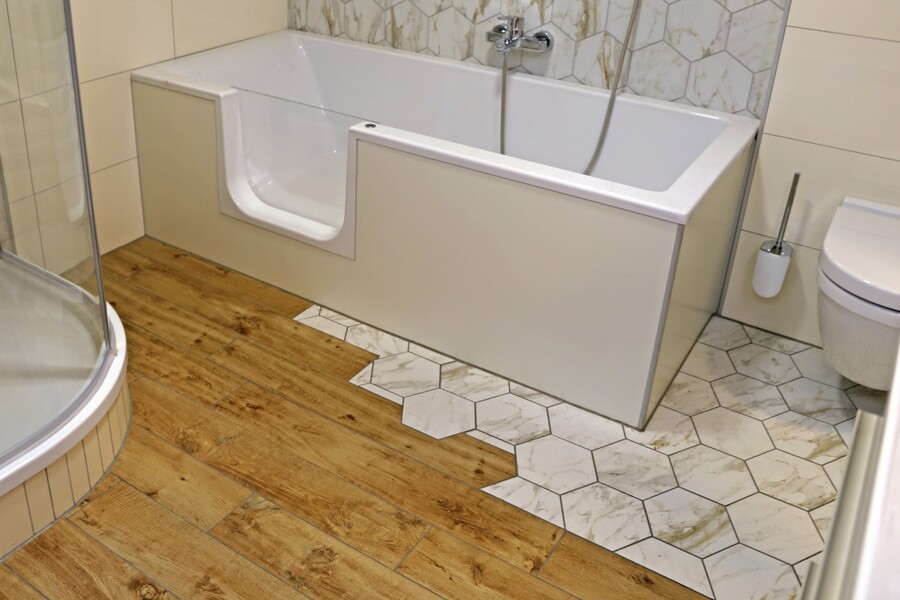 Whether you require bathroom accommodations due to a long term disability or a recent event that limits your mobility, our bathroom safety experts can help you with the process of enhancing the safety features in your bathrooms. We're in the business of helping to improve the quality of life for people by making their bathrooms more accessible.
---
Call for a Free Quote
---
Accessibility Enhancements by M & M Developers Inc.
The bathroom safety experts here at M & M Developers Inc. have the tools and experience necessary to modify your bathroom to make it handicap accessible. Types of handicap accommodations we provide include installing grab bars, high rise toilets, sinks, and showers and tubs. M & M Developers Inc.'s walk-in showers and bathtubs include sturdy shower/tub seats to provide comfort, safety, easy transfers while bathing, and slip-resistant flooring. Customers who use wheelchairs for mobility love the easy access offered by our walk-in tubs and showers.
Our Bathroom Accessibility Services
Accessibility Enhancements M & M Developers Inc. Provides Include
Walk-in bathtubs
Roll in or walk-in showers
Grab bars
Shower and tub seats
Nonslip surfaces
Space reconfiguration
Wheelchair accessible vanities
Benefits of Accessibility Enhancements by M & M Developers Inc.
Our bathroom remodeling experts are approachable and relatively inexpensive. We offer a personal touch and ensure that installations will meet your specifications. M & M Developers Inc. strives to provide premium bathroom accessibility product installation services at competitive prices. All of our bathroom accessibility products and services come with parts and labor guaranty. Call M & M Developers Inc. at (310) 504-2231 to receive your free bathroom accessibility improvement quote today!
---
Call for Fast FREE Quote
---