Custom Cabinetry
M & M Developers Inc. specializes in creating beautiful custom cabinetry, including kitchen cabinets, bathroom vanities, entertainment centers, built-in bookcases, fireplace surrounds and mantles, and bars. M & M Developers Inc. has been designing, building, and installing custom cabinetry since 1999.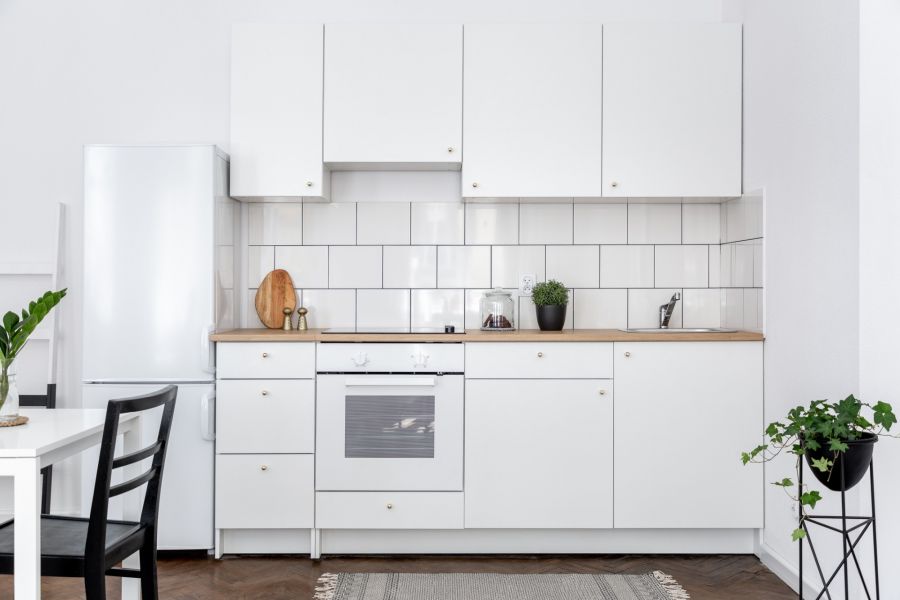 ---
Call for a Free Quote
---
Are Custom Cabinets the Right Choice for You?
If you've shopped the home center stores and can't find what you're looking for, M & M Developers Inc. can create a custom cabinet solution.
Whether your home is formal, contemporary, or funky, M & M Developers Inc. will create beautiful, enduring pieces that will fit right in.
Our skilled carpenters have 24 years of experience creating unique custom cabinetry. We use quality hardwood for all of our work.
Let our designers show you examples from our extensive portfolio. You can choose the perfect cabinet style.
Then, select the right wood, stain or paint, and hardware to create a custom cabinet solution.
We've been building custom cabinetry for 24 years.
Benefits of Custom Cabinets by M & M Developers Inc.
M & M Developers Inc. will design and build quality pieces that take advantage of the space you have without making your room feel cramped. If you have a room with unusual dimensions that don't accommodate off the shelf products, we can create a custom piece that works. Invest in a beautifully hand-crafted product that will enhance the character of your home and the quality of your life. When prefabricated products don't fit the bill, call (310) 504-2231 for a custom cabinetry solution.
Why Choose M & M Developers Inc. for Your Custom Cabinets?
Searching for a remodeling contractor who specializes in building cabinetry to fit your space? If you are looking for "just the right piece" to fit space in your home, you've just found a local carpenter for the job. M & M Developers Inc. custom cabinetry is one-of-a-kind. It reflects your lifestyle and your appreciation for quality hardwood products. Our knowledgeable craftsmen will build your custom piece with all the functionality you're looking for. Whether you're looking for open shelving to display collectibles or cabinet doors for discreet storage, we will create a beautiful piece that combines style, quality, and functionality. Call (310) 504-2231 to discuss your cabinetry needs.
---
Call for Fast FREE Quote
---